Festival without panties!? Everybody knows: After looking forward to the festival for ages, you arrive on site and then it hits you – you have forgotten the most important things, as usual. This festival packing list will help you to keep track of your stuff and provides you from forgetting your panties!

The Festival Packing List
Festivals usually have a touch of improvisation, but being prepared will make your festival experience only even better. Check out our ultimative festival packing list! Don't rush into the nearest supermarket to get underwear, aspirin or earplugs. Forget about asking for Tampons or other sanitary stuff on the camping ground. Use your time more efficient – e.g. by enjoying a cold beer with your buddies. Festival-campers who sleep in a tent have to bring a lot more equipment than campers who arrive in a camping van. If you don't like tents or camper vans or heavy loads of camping equipment, simply book one of our lodges to get some extra space in your car for more beer. The most important thing though – and please NEVER forget about that – is the festival ticket itself. No ticket, no fun.

Important documents for the festival
Festival-tickets
Camping-tickets
Train-/Bus-/Flight-tickets
Money/ATM-card
If needed, drivers license and ID
Timetable and site map
Pro-Tip: Mobile phone and purse party somewhere else? No problem! Simply upload all important documents and tickets to Google Drive. In the worst case, you can log on to your account from a buddy's device and download all your tickets and papers again.
Camping at a festival – from tent peg to Duck Tape®
Some very self-confident festival visitors may arrive without a tent, expecting to optimize and increase the own hook-up rate and spend the nights in other people's tents. Well, it's definitely recommended to check out the sleeping opportunities in advance – without counting on someone generous or horny to share a sleeping bag with. But will a simple tent do? No! As a camper you need more than just a tent. Top things on your camping bucket list should be: a sleeping bag, hammer, tent pegs, sleeping pad, as well as camping chairs or tables, rope, pocketknife, etc. Duck Tape® or a water container can become worth a fortune at a festival! And if you suffer from the shits after drinking, a role of toilet paper and disinfection wipes will be very welcome, too.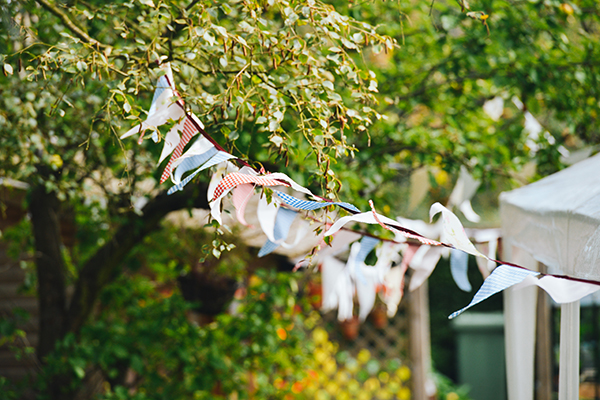 Camping-Equipment for your festival
Tent
Sleeping bag
Sleeping pad/Mattress
Camping-chair/Camping-table
Water container
Pavilion/Awning
Pillows
Lighter
Torch
Batteries
BBQ, coal, igniter, tongs
Pocketknife
Duck Tape®, rope
Can opener
Cutlery, plates, cups
Corkscrew
Pot, bowl
Hammer
Tent pegs
Camping cooker, gas cartridge
Esky®/Cooler
Tin foil
Garbage bags
Flag
Lantern
Camping blanket
Padlock
Cutting Board
Washing line
Scissors
Air pump
Tetra Pak
Hand-shovel
Pro-Tip: Cold drinks but no cooler? Dig a hole into the ground and store your beer or wine there. The temperatures in the ground are much cooler than the ones above ground!
A little bit of hygiene didn't ruin any festival so far!
Festival is, when you experience the determination of your own body as a recovery from the real world. As if! Stinky dudes won't improve their hook-up rates at all, no matter how muddy the circumstances are! This is why you shouldn't forget to take your toothbrush, deo, towel, brush and hair gel. A room freshener and earplugs are highly recommended, too. They may save your friendship/relationship. Tissues, Aspirin, sun lotion and insect repellents should be part of your festival equipment as well. If you are blind like a bat, don't forget your eye lenses or glasses. Women, who are on the anti-baby pill – don't forget them. Neither should you forget to bring Tampons or condoms. Please, everybody –put some protection on that erection!
Hygiene - Must Haves
Toothbrush
Toothpaste
Shower gel, shampoo, conditioner
Quick-drying towel (Microfiber)
Toilet paper
Deo/perfume
Hair gel/hair spray
Sun lotion
Après-Sun-Lotion
Lip balm
Make-up
Wipes for make-up removal
Room freshener
Earplugs
Glasses/contact lenses
Tissues
Tampons
Drugs to help with:
Headache,
Diarrhoea
Allergies
Plasters
Condoms/Anti-Baby-Pill
Disinfection wipes/spray
Insect repellents
Face- and body crème
Hairbrush/comb
Hair tie/hairpin
Sleeping mask
Pro-Tip: Resealable bags in different sizes. You can use them to pre-pack your clothes, but also at the festival to keep your hygiene goods in reach and to protect your electronic devices from the rain.
Hygiene - Optional
Brush, comb
Hair straightener/curling iron
Hand mirror
Shaver
Sponge/cloth
Dish soap
Tweezers
Pro-Tip: Not only the toilets are unbelievable disgusting after two days, even the showers seem to a place where you can't wash yourself anymore. Get a family pack of wet wipes, extra thick even maybe, to provide you from going there if the sanitary looks like the darkest hole on-site. Ladies can use them as make-up removal pads, too. Become their hero 😉
Pump up the jam/volume
A festival without smartphone and warm-up beats? Unbelievable! This is why you should be prepared. Don't loose your power (-connection). If you don't have access to a power socket, try to organise mobile rechargers/power-banks to avoid your battery from running low. Most of the festivals these days provide spots where you can recharge your devices. Or simply book one of the festival accommodations that offer a power supply! This and a signal amplifier for phone calls as well as Internet connection will make you become indispensible and very popular.
Technic for the festival
Smartphone
Charger/cable
Charger (Power bank)
Signal amplifier for calls and mobile Internet
Extension cable
Fan (operated by batteries or solar panels)
Camera (beware of thieves!)
Music box with the corresponding cable(s)
Pro-Tip: Head torch! Feels weird, looks weird. Nevertheless, it'll be a saver in the dark on your way from the tent to the next toilet or when you start looking for something in the deep darkness of your tent/sleeping bag (such as condoms).
I'm singing in the rain...
A festival without the right clothing gear? Fail! Even though it doesn't matter to be hip, but dressed as the circumstances demand. Raining gear, bathing gear and a cosy and warm jumper – don't forget any of these items at your next festival visit. Better have it than need it, as a very wise festival visitor once said to us. Also super important: Purse, bag or bum bag or fanny pack.

Clothes
Underwear
Socks/bathing gear/Bikini
Rain cape, rain jacket
T-Shirts, tank-tops, tops
Jumper, sweatshirt, jacket
Dresses, jumpsuit, skirts, sarong
Jeans, shorts and jogger
Sleeping gear
Flip Flops/Thongs
Sturdy shoes
Gumboots
Belt
Base cap, bandana, hat, beanie
Backpack, (gym) bag
Bum bag or fanny pack
Pro-Tip: Plastic bags that you can use to protect your shoes from getting wet during the rain. Simply cover your shoe with a plastic bag and avoid wet shoes, socks and feet.
Live it up, Drink it down!
Festivals live from the creativity of their visitors. Some quite clannish groups consist of Mallorca-related print shirts, rather than their own fantasy for idioms and sayings. Some may invent their own drinking-motto long time before the festival actually takes place. Others work on a special festival-season-outfit for months. And others discover a passion for crafting in preparation of the upcoming festival. Everybody who considers the morph suit and bitch-suit as too dumb to be true may get some inspiration from other festival visitors and invents something completely new on-site.
For flamboyant personalities and beer bong addicts
Beer bong (funnel and tube)
Costume
Glitter, make-up and temporary tattoos
If needed, carton, coloured papers, etc. in order to craft signs or flags or whatever
Sharpie (even if it only gets used to draw a mustard on your drunk, sleeping buddy)
Flag (so that everyone knows who the babo is and – in case of being really wasted – to find your tent again)
Festoon
Confetti pistol
Chain of lights (solar is best)
Pro-Tip: Beanbag, not essentially necessary, but a fine taste of luxury during a festival in the woods.
The Festival-Basics
Without the right festival-basics, you'll get lost easily. If you decide on providing yourself on-site with the food being sold there you will loose a hell lot of money in no time. Be smart and do some shoppings in advance. You will find, besides beer and Schnapps, some essential basics on our festival shopping list (such as water and other non-alcoholic beverages). Grab some stuff for a BBQ, some sweets, simply everything you like. A baguette, vegetables and cans (don't forget the can opener!) are nice to have. We've heard about people bringing their own beer pump/tap to a festival. Well, do whatever pleases you!
Yum yum & Beer
Beer in cans
Tetra pack
Spirits
Cigarettes
Water & non-alcoholic beverages (it'll make sense, you'll see)
Meat for BBQ
Can food
Well-cooked eggs
Salt & pepper
Sweets, pretzel sticks, chips for the munchies or when you get hangry
Pro-Tip: Cashews against the downer – there's no better way to pump up your Dopamine and Serotonin balance.
Use this list to be on the safe side during the festival. If you want to be as well prepared as possible – leave the camping equipment behind and save up some room in your car for more important things. Book yourself one of our Festival-Lodges and let the good times roll.
Do you miss anything on our pack-list? Don't hesitate to add it in the comment section. Every hint and suggestion will be appreciated!