Crowdfunding? Who is doing something like that? We do this and hope for your support. The reason: We would like to achieve 25.000 € by crowdfunding in order to be able to build more lodges for your special festival experience. We need this money as safety for another bank loan in order to finance new lodges. We already put all our savings in our dream and are, as you may can imagine, totally broke.

You love festivals, but sleeping under a blanket of stars isn't so much your thing (anymore)? My Molo offers you the perfect alternative to tent and van – a hotel room on site.
Let's make festival camping great again
In 2015, we quit our secure jobs and founded My Molo. Our goal: WE MAKE FESTIVAL CAMPING GREAT AGAIN! Now we have 36 lodges, which will be on 20 festivals in 3 countries available this year. You would like to have them at your favourite festival? Help us, a young and fresh company from Brandenburg with your contribution to our crowdfunding. The crowdfunding campaign will start on the 4th July 2017  via startnext.de. Festival-friends can get limited Festival-Gadgets, Festival-Tickets or overnight stays in My Molo's festival lodges.
"Many friends, acquaintances or even strangers have helped us since the foundation of My Molo. We would like to follow this path and move on, make My Molo even better, together with the crowd!"
The money, raised by the crowdfunding, will be used to build and produce further lodges. Some of them are being used during the winter season as emergency shelters. My Molo supports a charity project in Berlin by providing them with their lodes as a home to those who don't have a home.
25,000 euros as safety for another bank loan
We think not only from festival to festival, but beyond. We want to produce more lodges, make them more beautiful. This of course costs money. For a follow-up financing by the bank we therefore need 25.000,00 Euro, which unfortunately we do not have on the high edge. The simple calculation: Each of you spends 5 euro and the bank loan is in the bag 🙂 We have some really funny and useful rewards for you.
14 Reasons why you should support our Crowdfunding campaign
1.) For five Euro, you can get some beautiful and really useful flamingo can holders. Never spill beer again!
2.) For 10 Euro we have a really useful neoprene bag for bottles - ideal for taking your own drinks on the festival grounds.
3.) For 25,00 Euro, we have selected the jewelery dealer DesiDo® Festival Jewelery, which guarantees you a safe and secure way through the festival season. The set consists of chains, a hippie feather hair band, midi rings, a Boho brace, spring earrings and and and.
4.) Our My-Molo-Shirt is available for 29,00 Euros. You can choose between the motifs "Evolution of Camping" or "Mit Schwung in die Kiste". The Shirt itself is unisex, there are different sizes available and it's made from the finest organic cotton.
5.) For 40,00 Euro you do not need to show up again at the showers at festivals, but get your own camping shower. Whether at the festival, campsite or garden holiday - a 20 liter camp shower can always be used.
6.) For 50,00 Euro, we get an Airsofa out. Perfect summer companion and ideal for festivals, lukewarm summer nights in the park and beach days. Easy to build up and useable as a chair, couch or bed. Easy to transport, easy to set up and snooze comfortably.
7.) For 100,00 Euro there's a 120,00 Euro My-Molo voucher available. You pay 100,00 Euro and we put 20,00 Euro on top of it. The voucher is valid until 31.12.2019 and can be redeemed at all events where we take over the marketing ourselves.
8.) For 150,00 Euro you can get the My-Molo comfort home. Our lodges are equipped with the recyclable design cardboard beds from Room in a Box. The accordion construction is slidable, really robust and can be stowed away in a space-saving manner and build up within 1 minute. Additional components are included in the bed. This allows the bed to be quickly and easily converted to the following intermediate sizes: from 120 x 200 cm, 120 x 220 cm to 140 x 220 cm, in natural brown. Ideal as a festival or guest bed.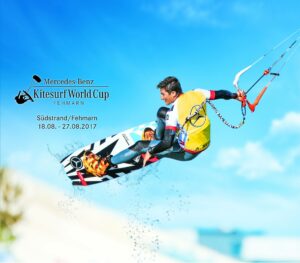 9.) For 250,00 Euro you can have a comfortable stay at the world-famous kitesurfing event on Fehmarn. The package includes 2-3 nights in our lodges and the tickets aswell. At the Mercedes-Benz Kitesurf World Cup, you can watch the world's best kitesurfers compete with each other and savor cocktails on the East Sea at the many beach parties.
10.) For 299,00 Euro you can celebrate the Twin Lakes Festival (from 1st to 4th september). At the Electro Festival, which takes place in Brandenburg, top-class DJs such as Aka Aka, Oliver Schories and Felix Kröcher are shaking hands and hips. The price includes 1 lodge for two persons with electricity, private toilet, bed linen, Wlan and a Stiege beer incl. 2 VIP Festival tickets.
11.) For 580,00 Euro you can treat yourself to the ultimate all-round carefree package at the Open Flair Festival. The festival existed since 1986. Billy Talent, Alligatoah, the Antelope Gang and many more will be on stage. You will get a bed for two, bed linen, wlan, electricity, and fridge - festival and camping ticket incl.
12.) For 600.00 Euro you rock the MS Dockville in Hamburg. At the music and art festival, which has been held in Hamburg since 2007 you can find great art projects, top acts such as Annenmaykantereit and Alex Vargas on stage. Your complete carefree package: 1 lodge for two persons with bed linen, electricity, wlan, private toilet, 1 Stiege beer - incl. Camping and festival ticket.
13.) For 2.500,00 Euro you can use our lodges as for advertising your product or brand. Do you have a product that fits to festivals or other events? Then support My Molo as a sponsor at an event of your choice. You can equip us with branded equipment (refrigerator, deck-chairs, sun-lounger, decoration etc.) or free-of-charge equipment. In return you will receive 2 lodges for your raffle among your customers (eg via Facebook) Publish to your blog / social media profiles.

14.) For 10.050,00 Euro you get our entire camp. You plan your own event and want to have comfy accommodations for your guests, artists or stuff members directly at the scene? Then rent our camp (consisting of 20 lodges for a maximum period of 7 nights) for your event! Our lodges are available from September 2017 onwards. The price is net plus VAT. There is no transport fee within Germany. For events in Austria, Switzerland, Liechtenstein, Denmark, Poland, Netherlands, Belgium, France and the Czech Republic a delivery fee is charged.
Many friends, acquaintances, but also wild-minded people have supported us since the founding of My Molo. This is what we want to do, because My Molo only works with the crowd. That's why investing, purchasing a t-shirt, voucher or a fun-filled festival gadget and sharing our crowdfunding campaign with friends, colleagues, family, and your enemies. We count on you!