Let it snow! Let it snow! Let it snow: Festivals are only ideal for summer season? As if! Put your thermals on so you won't miss all the festival fun in winter!  We've selected 11 winter festivals that are definitely worth a visit.

The hottest winter festivals in Europe
The lower the temperature, the hotter the party: Europe offers an exciting festival programme even in winter. Sub-zero camping way out in the sticks in Schleswig-Holstein or igloo-stages at an altitude of 2.000 m: something on our list will be your cup of tea!
Arag Big Air Freestyle, Mönchengladbach (Germany) on December 1st & 2nd, 2017

Frontside-Air, Backside-Air, music's in the air: welcome to the second edition of this year's Big Air Freestyle Festival! The Freeski Worldcup will be held on the first evening and on day two one can enjoy watching the Snowboard Worldcup. Musical acts Kraftklub und Cro will make the crowd jump as well.
Bergfestival, Saalbach Hinterglemm (Austria) December 8th -10th, 2017

Get ready for the Alpenglow: Bergfestival, now in the fifth run, delivers a combo of idyllic Alpine winter and festival feeling. Join the hot après-ski party with musical acts such as Broilers, Wanda, Christina Stürmer, Bosse, Emil Bulls and Grossstadtgeflüster and get warm despite the freezing temperatures.
Rise Festival, Les-Deux-Alpes (France) December 16th till 23rd, 2017
Snow sports and parties: At Rise Festival in the French Alps one can let things slide when taking a break from snowboarding and enjoy some live music. A well-mixed line-up, various side-events, parties and numerous action-filled activities such as sled dog races, helicopter flights, paragliding and Alpine yoga - to restore one's yin and yang back to balance.
Open Beatz Winter Edition, Nurnberg (Germany) on January 6th, 2018

This summer's 20.000 visitors at  Open Beatz Festival have the chance to go down memory lane joining the festival's winter edition. Shaking your booty to an excellent line-up will heat up things for sure and so will the spiced wine punch.
Eurosonic Noorderslag, Groningen (Netherlands) from January 17th till 20th, 2018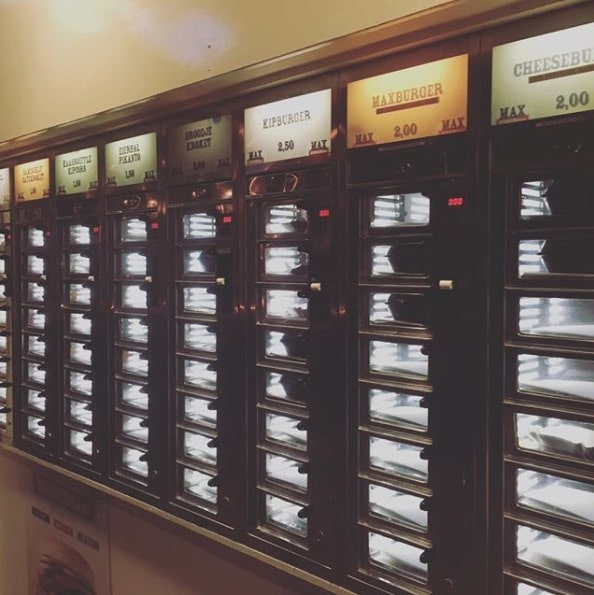 In terms of music industry events and band-castings, the Eurosonic is by far the coolest event Europe has to offer. Old-fashioned bars, various indoor concerts, vending machines containing burgers and fries in the pedestrian mall of Groningen, interesting workshops and presentations about the event and festival business and lots of bookers and promoters, who can be observed throwing back a few to celebrate a new deal - there is nothing like the Eurosonic.
Up Helly Aa, Lerwick (Schottland) am 30.01.2018
The inhabitants of the Scottish town Lerwick located on the Shetland Islands celebrate their Viking ancestry with an impressive annual torchlight procession. This tradition exists since the 1880's and is meant to honour the heroic ancestors described in the Viking sagas. Extravagant costumes, traditional music, home-brewed drinks and the ceremonial burning of a self-built Viking long-ship turn this festival into a unique experience for everyone attending. In addition, the city turns off the street lights especially for the torchlight procession.
Wacken Winter Nights, Wacken (Germany) from February 23rd till 25th, 2018
Camping despite sub-zero temperatures in a rural area of Schleswig-Holstein? Not a problem for real meatal-heads. A considerable number of visitors at Winter-Wacken defy the freezing cold by joining each other for beer at the campfire, the spectacles of a medieval market and pyro-shows and, of course, the joys of deafening metal music.
Horizon Festival, Arinsal (Andorra) from March 26th til April 2nd, 2018
Back in the day, the  Horizon Festival was held in Bansk, Bulgaria. Nowadays people gather in the Pyrenees in microstate of Andorra for a 7-days-long celebration including over 30 parties at 12 different locations. The opening party takes place in the then relatively warm Barcelona and is then moved up into the colder nearby skiing areas.
Full Metal Mountain, Kärnten (Austria) from March 27th till April 3rd, 2018
After head-banging in the lowlands of Schleswig-Holstein you can take a trip to the Alps: No need to deny yourself some metal music while you're skiing. You'll find both at the Wacken spin-off festival Full Metal Mountain taking place in the Alps of Austria. Metal music at an altitude of 1.900 meters - Beware: danger of avalanches!
Snowbombing Festival, Mayrhofen (Austria) from April 9th till April 14th, 2018
As soon as spring is around the corner, one can join the fulminant celebration of the end of the skiing season at the ski resort in Mayrhofen: Liam Gallagher (Oasis) and Craig David are the headliners at the music and sports festival Snowbombing, which is especially popular among the British. About 6.000 visitors come together for this big après-ski party. In addition, Snowbombing offers extra fun activities including Alpine yoga, "Cable Car-aoke" and chair lift speed dating.
Snowboxx Festival, Avoriaz (France) from April 17th till April 24th, 2018

The  Snowboxx Festival takes place in the French Alps and attracts visitors with concerts on various stages (also an igloo stage) and in several clubs. Once you get off of that snowboard you can drink hot wine punch and get warm dancing to headliner Fat Boy Slim.
---
Which festival made it onto your bucket list?  Tell us on Facebook, Instagram or Twitter!
By the way: Our advice is to stick around on Facebook in December! We will raffle off 1 x 2 tickets in for the winter edition of the Open Beatz Festival!